Over
1000+
Happy
Clients
PROMOTIONS:
Our
Services
At Nuova Pelle Cosmetic Clinic, we offer the latest services of non-invasive cosmetic products for both Male & Females. With a passion for quality, service and innovation, we are committed to exceeding the expectations of our clients. We specialize in:
Laser Hair Removal For Any Skin Type
Skin Tightening
Body Contouring
Light Therapy
Skin Tag Removal
Collagen Induction Therapy
Epilfree
Microblading
Chemical Peels
Customized Medical Facials
State of the Art Dental Grade Teeth Whitening
Our Highly
Trained
Team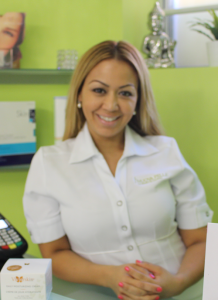 Tina Dawson has been in the industry for more than 8 years. Prior to opening Nuova Pelle Cosmetic Clinic, she worked as a certified dental assistant- having the opportunity to work along with one the top dentists in Toronto, Dr Lion Berzin, specialist in dental implants and other cosmetic procedures.
2018 HOURS:
Monday: 9:30am-6:00pm
Tuesday: 9:30am-6:00pm
Wednesday: 9:30am-6:00pm
Thursday: 9:30am-6:00pm
Friday: 9:00am-9:00pm
Saturday: 8:00am-3:00pm
Sunday: By Appointment Only
FREE
Consultation
At Visit
Location: 1306 Dundas St W,
Toronto, Ontario, M6J 1Y1
Each treatment is followed with a sit down discussion of any skin concerns you may have and expectations.
A skin analysis is followed & we will design a program combining multiple technologies and home care system to help you achieve the results you are looking for.
We Guarantee:
Providing the MOST powerful light based technology for FAST, SAFE, EFFECTIVE RESULTS

Taking the time to understand YOUR skin care, and offer a FREE COMPLIMENTARY SKIN ANALYSIS upon consultation

Providing the BEST products for ongoing commitment to BEAUTIFUL LOOKING SKIN and healthy living.

EDUCATING and introducing YOU to the BEST skin care programs that achieve YOUNGER and HEALTHIER skin

Providing YOUR services in our MOST FRIENDLY and RELAXING atmosphere 🙂

HIGHLY TRAINED TEAM of professionals including medically trained physicians and aestheticians to help SERVE YOU!
Testimonials
Nuova Pelle Cosmetic Clinic is dedicated to ensure satisfaction of all customers, and that their experience is filled with luxury and comfort. Here is what a few of our satisfied customers have to say.
Exceptional service at an affordable price! Who could ask for more? I'm also very pleased with my treatments results! I'm Sold!
Nuova Pelle is a wonderfully relaxing, upretentious haven in the heart of the city. Tina is friendly, attentive and knowledgeable, offering a complete list of services. Nuovapelle is quite the hidden gem of Toronto!
I have never been disappointed with any service done at Nuova Pelle, you feel like you've just been spoiled each time you step out! Tina really makes you feel at ease.